Will Medicare Cover Drug Rehabilitation?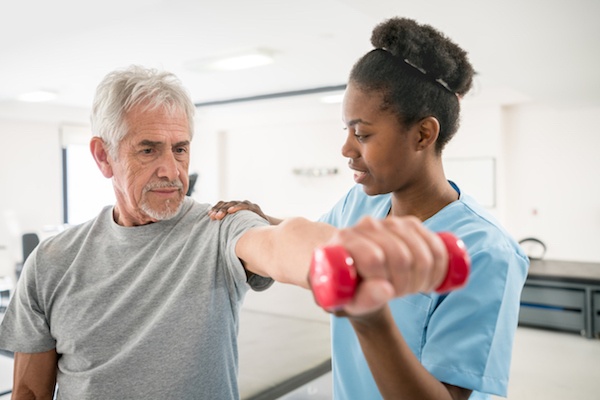 Each year, more seniors are affected by substance abuse. According to the National Institute on Drug Abuse, between 2013 and 2015, older adults seeking treatment for drug misuse more than doubled, while the population of that age group increased by less than 10%. Seniors are prescribed more potentially addictive medications than other age groups due to their increased likelihood of health conditions.
As a senior, you have an increased risk of suffering serious, sometimes fatal complications from drug misuse. Drug misuse can exacerbate health conditions you already have or cause you to develop new ones. Fortunately, Medicare covers many drug misuse prevention and rehabilitation services. 
Medicare Part B drug rehabilitation services
Medicare Part B covers outpatient medical care including doctor visits, lab work, and durable medical equipment. There are many alcohol and drug rehabilitation treatment services that Medicare Part B will cover if deemed medically necessary and provided by a Medicare-approved facility or provider. 
Drug rehabilitation services covered by Part B may include:
Opioid Treatment Program (OTP) services

Substance use counseling

Toxicology testing

Psychotherapy

Structured Assessment and Brief Intervention (SBIRT)

Partial hospitalization

Patient diagnosis and treatment education
For Medicare to cover your drug rehabilitation services, you must receive the services from a Medicare-approved provider or facility. Your doctor must also document that the care is medically necessary. If Medicare approves your rehab, you will be responsible for 20% of the cost after you meet the annual deductible. 
Medicare Part A inpatient drug rehabilitation services
Medicare Part A provides inpatient care benefits. Part A covers inpatient stays in hospitals and treatment facilities and some of the care you receive as an inpatient. If your doctor recommends an inpatient facility for your drug rehabilitation, Part A will cover the stay if Medicare approves it.
Unlike the Part B annual deductible, the Part A s deductible is per benefit period. A benefit period begins the day you're admitted to the facility and ends once you've been released for 60 consecutive days. The Part A deductible covers your first 60 days as an inpatient at 100%. In 2021, the Part A deductible is $1,484. 
If your inpatient drug rehabilitation extends past 60 days, Part A will still cover a portion of your medically necessary stay, but you will have a daily copay as well. In 2021, your daily copay for days 61 through 90 is $371. You'll pay a $742 daily copay for your lifetime reserve days after day 90 in 2021. 
Your Part A costs alone for a 150-day inpatient stay could be well over $50,000 in 2021 unless you have a Medigap plan. If you have a Medicare Advantage plan, your costs are capped at a maximum of $7,550 in 2021.
Medicare-covered drug and alcohol misuse screenings and counseling
Medicare Part B covers an annual alcohol misuse screening for all beneficiaries who drink alcohol. If it's determined that you have been misusing alcohol, Medicare Part B will also cover up to four counseling sessions each year. 
Alcohol misuse screenings are covered in full by Part B if you use a doctor who accepts Medicare assignment. However, you may be responsible for a Part B coinsurance or copay for the counseling sessions that follow the screening. 
Part B covers smoking and tobacco-use cessation counseling as well. Medicare will cover up to eight sessions a year. If you see a doctor who accepts Medicare assignment, Part B will cover 100% of your sessions. 
Medicare covers many services related to drug rehabilitation as long as they are medically necessary. Coverage details can be complex so if your doctor recommends drug rehab, talk to the facility's Medicare coordinator to make sure your stay is covered.