Now You Can Watch 'Oke Okkadu' for free on AHA.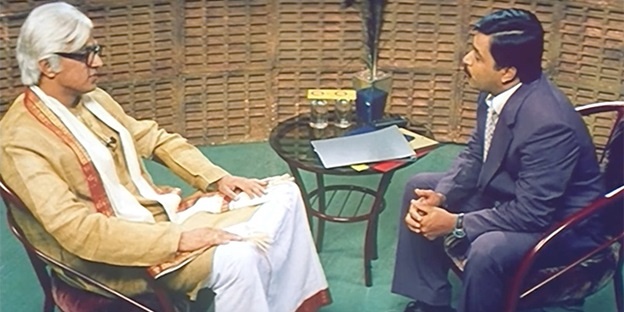 Technology has advanced, and now all your favorite movies are just one click away. OTT is a great source for watching movies in the best HD Quality. All the latest and in-demand movies and shows are found on these platforms. One such OTT Streaming platform is aha. AHA is a subscription-only OTT streaming platform that streams South Indian films and series. However, it includes a curated list of films from different genres, which you can watch free movies online in the best quality.
Oke Okkadu.
Written and Directed by S. Shankar, Oke Okkadu is the Telugu dubbed remake of his Tamil Political-thriller, Mudhalvan. Starring Arjun and Manisha Koirala in the lead with Raghuvaran, Vadivelu, and Manivannan feature in supporting roles. The film also has an award-winning soundtrack composed by A. R. Rahman, cinematography by K. V. Anand, and strong dialogues by Sujatha. 7th November 1999 was the film's release date, and it received critical acclaim and was remade in many film industries.
Story:
The film is all about the story of an ambitious journalist and news reporter, Pughazhendi. One day he gets to interview the Chief Minister of the state, Aranganathar. During the interview, Pughazhendi unveils the corruption and wrongdoings of Aranganathar and his political party. He points out with proof, their action always went against the welfare of the state and blames him for the recent communal clash.
Bewildered by the questions, Aranganathar denied every accusation and challenged Pughazhendi to be the CM for a day. Accepting the challenge, Pughazhendi immediately gets to work and starts correcting the flaws of the ruling government. He suspends incompetent civil servants, requests every Indian to pay their taxes for that day, and helps the poor reclaim houses allotted by the government. With the help of Mayakrishnan, an honest official, Pughazhendi executes all duties and digs a case of corruption against the CM, leading to his arrest. With the change in the state's political situation, Aranganathar and his party are dissolved, and his political career and image are tarnished.
Pughazhendi, on the advice of Mayakrishnan, runs for the new election and assumes office. An angry Arnganathar seeks revenge and is an obstacle to Pughazhendi's political duties.
The movie ends with how Pughazhendi cleverly gets rid of Ranganathar and carries out his duty as the CM effectively and changing Tamil Nadu into a developed state free of violence.
S. Shankar's cult classic is a movie that is so politically enigmatic that it doesn't need any additional aspects to please the audience. It is a show of its own, one of a kind. The movie questioned the role of politicians and their contribution to society. Highlighting corruption and bringing into light the prospect educated people should have in politics to change society. Oke Okkudi is a film that has set new trends for producing films that are political and deal with strong social messages. With strong themes and dialogues, Oke Okkudi is one movie you must add to your 'must watch Thriller movies online' list.