7 Hobby Ideas to Try When You're Feeling Bored or Uninspired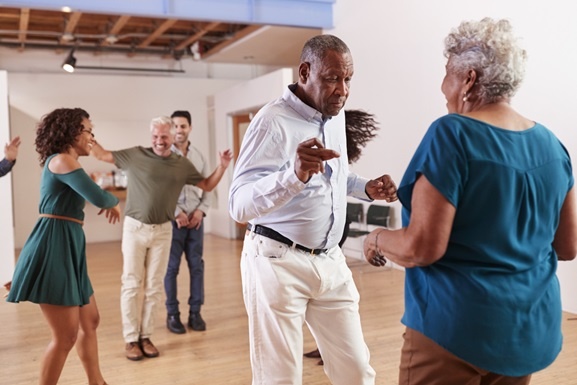 Have you been bored and unmotivated recently? Well, we're not surprised. The impact of COVID-19 has forced us all to stay indoors, change our routines, and forgo fun-filled social events for months!
As the old saying goes, though, it's better to light a candle than curse the dark, right? In difficult times like these, it's up to us to find innovative ways to improve the situation.
That's why we decided to put together this list of amazing hobby ideas. Trust us, giving any or all of these types of hobbies a chance should lift your spirits and keep you entertained. The trickiest part will be picking which one to try first!
Sound good? Read on for 7 fun hobby examples to try whenever you feel bored or uninspired.
Gardening
Getting outside into the garden should be your first port of call. Why? Because the potential benefits of gardening on your mind, body, and spirit are hard to overstate!
It doesn't matter whether you're mowing the lawn, installing garden decorations, or deadheading the daisies. You're outside in the fresh air, stocking up on vitamin D, focused on the task at hand, and using your body all at once. It's physical work, meditative in nature, and gratifying to boot.
Don your gardening gloves, grab your secateurs and give it a go. You'll be amazing at the overall impact it'll have on your personal wellbeing. Better still, your yard will get a much-needed makeover in the process.
Dancing
People (unless they're on TikTok) don't dance anymore! We're too busy working, watching Netflix, or finding our entertainment elsewhere.
And it's a massive shame.
Rewind the clock a few decades and dancing was the go-to activity. Formal or casual, people got dressed up to the nines, came together with friends, and danced the night away. Ballroom, ballet, contemporary, or jazz, they danced together and felt amazing as a result.
Next time you're bored, why not do the same? You could pay for dance classes via Zoom or just wiggle your way around the living room. You'll move your body, shake your limbs, get your heart pumping, and feel your spirits lift in no time.
Running
The thought of going for a run might not sound like your idea of fun. But trust us, this particular hobby will grow on you- and make you much fitter in the process.
Don't worry about going too far when you're just starting out. Trying to do too much too fast will prove painful and put you off. Pull-on your shorts, lace up your sneakers and go on a short jog around the local park instead.
With any luck, you'll experience the famous runners' high! You'll oxygenate your body, the endorphins will flow, and you'll feel fantastic. Heck, you might catch the bug and start running ever further distances in your bid to experience the sensation again.
Cycling
Cycling is another hobby that's taken off in popularity this year. People have bought up bikes in their droves in a bid to escape the confines of home and get some exercise.
And once they start, they can't stop. Try it out and you'll soon realize how addicting cycling can be. There's something about saddling up (be it on a road, mountain, or commuter bike) and whizzing away at high-speed that gets people hooked.
Maybe it's that everything from the adrenaline in your system to your legs and heart starts pumping! Whatever the case, if you're looking to shed some pounds and join a growing global community of cycling enthusiasts, then this could be the hobby for you.
Knitting
Many young people hear knitting and think of their grandmother. They assume it's not for them and opt for more 'exciting' hobbies instead. However, don't knock knitting until you've tried it…
You'd be amazed at how satisfying this task can be when you've got the hang of it. Buy yourself a knitting kit and head to YouTube to watch some tutorials. It shouldn't take long before you've mastered the basic technique and realized the rewards on offer.
For one thing, you'll learn how to knit yourself (or your friends and family) beautiful pieces of clothing from scratch. It's rewarding and gratifying in equal measure! Furthermore, you'll enjoy the meditational nature of the endeavor.
Successful knitting demands your focus. You'll be concentrating so hard on the task that you won't have space to think or worry about anything else.
Photography
With a smartphone in our pockets, it's never been easier to take a picture and preserve a memory.
However, there's an enormous difference between taking snaps on your mobile and learning how to do it with a pro-quality camera. Whether you have a DSLR or mirrorless camera, this is a whole new ballgame. Mastering the art of photography with these bad boys takes time, effort, and hard work.
But it's also a) an awesome skill to have under your belt and b) a pleasure to learn the ropes. Take up photography and you might discover a new talent you never knew you had. You could then take that hobby and turn it into a business!
Art
If photography doesn't appeal to you, then why not break out your pencils and paintbrushes instead? Art of any kind is another wonderful hobby to pick up. Whether you've done it in the past or not, the act of sitting down to create is both addictive and healing.
You might believe you're awful at art, but you're almost certainly wrong! Moreover, the output is never the point; the joy is in the process. Give it a go, take the pressure of the end-result, and you'll soon discover what we're talking about.
Time to Try These Amazing Hobby Ideas
Nobody enjoys being bored or uninspired. Yet both emotional experiences are to be expected in the crazy circumstances we're living through! Indeed, COVID-19 has made monotony the norm.
Know the struggle? With any luck, the unique hobby ideas in this article will make a difference. Give any of them a try and you should start feeling more motivated and enthusiastic in no time.
Would you like to read more articles like this one? Search 'activities' on the website now.